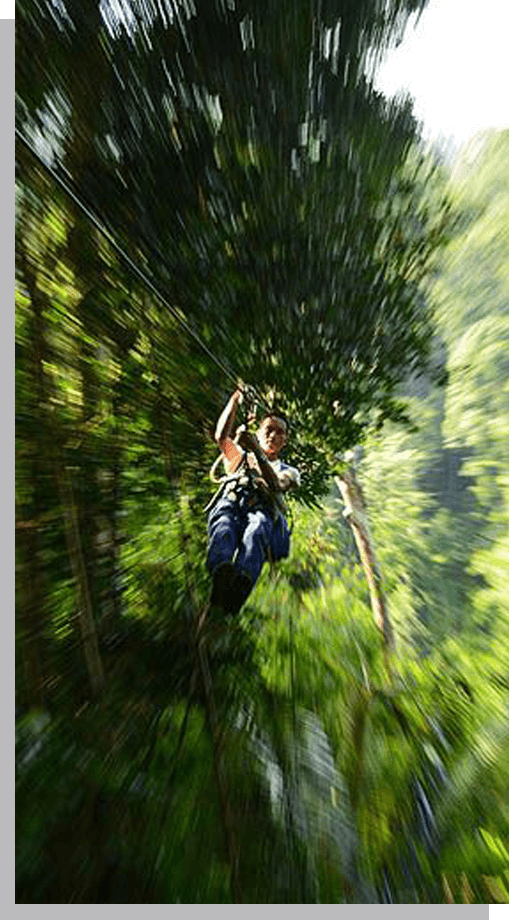 The Gibbon Express (2d-1n) less wildlife but more zip lines.
The tour starts after a one-hour drive from Houayxay. Access walk is steep for over an hour, the tour is thus recommended for trekkers from 12 to 50 years of age and in good physical shape.
A series of very long ziplines flies you from mountain to mountain to the heart of the Nam Kan National Park, all the way to the Tree King - the biggest tree to be found today in Laos. Your host tree carrying the house you will spend the night in stands right next to this giant, As only one gibbon family lives in that area, your chances to meet gibbons are rather low. But for those who love flying through the canopies with stunning views, this zipline-packed 'airborne' program will be a lot of fun.