In 2003, we invented gravity access to the canopy. This low-tech, safe and easy way to ascend the tree tops taking advantage of the terrain slope received a warm welcome by all our staff and visitors. It has been reproduced in innumerable places ever since. All our tree houses are accessible this way.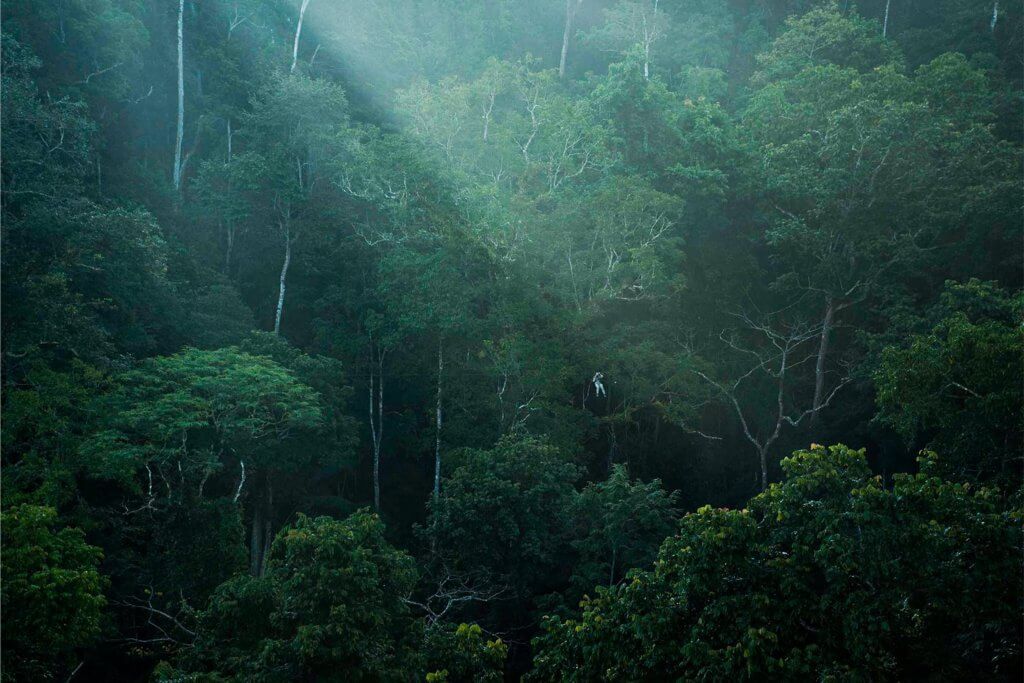 At The Gibbon Experience, we also use ziplines to fly from hill to hill. This enables trekkers to go deeper into the forest while reducing up-and-down walks.
For some of our itineraries, what would have been an 8-hour walk was reduced to 2 hours thanks to the ziplines. The Gibbon Experience's itineraries currently feature a total of 15 km of ziplines, some of them as long as 600 meters.