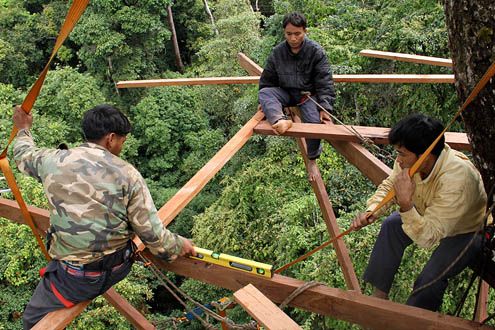 We believe only local people who actually live in the forest can make a change in the way forests are managed in the long run. They know their environment and are culturally attached to it. They deserve a proper mandate and appropriate support from both local authorities and the world community.
The treetops offer a different perspective on the forest and its wildlife. Our tree houses are gateways to the rainforest canopy, a both ancient and brand new world considering its to-be-discovered biodiversity.
At the top of a giant tree, visitors and workers alike wish it will last for centuries to come. The Gibbon Experience project is meant to be an allegory of our reconciliation with the rainforest.