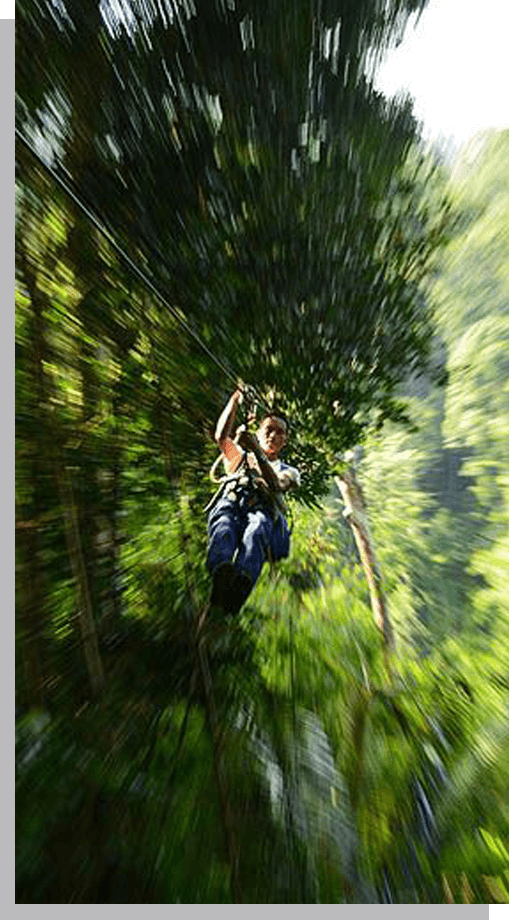 The Ultimate Airborne loop (2 days, 1 night)
Your group of up to twelve people departs Houaysai office soon after 8 am for two days and one night in treehouses within the Nam Kan National Park. The return time on the last day is between 3 and 4 pm.
The tour starts after a one-hour drive from Houaysai. Access walk is steep for over an hour, the tour is therefore recommended for trekkers from 10 to 60 years of age and in good physical shape.
A series of very long ziplines flies you from mountain to mountain towards the heart of the Nam Kan National Park, all the way to the Tree King - the biggest tree to be found today in Laos. Your host tree in which you will spend the night stands right next to this giant.
As gibbons rarely come to that area, your chances of sighting are very low. But for those who love flying through the canopies with stunning views and beautiful trees, this zipline-packed 'airborne' program will be a lot of fun.
[Update Sept 2023]
"Last spring 2023 has been abnormally hot and dry, as a consequence, fires have been running out of control and a significant part of the National Park was affected, especially where our ecotourism program, the Express Tour takes place.

Although the quality of the ziplining and accommodation in the treehouses are unchanged, the first uphill section of the trek still shows scars of forest fires (for about 1h30).

We thank you for your understanding and participation in the ecotourism program of Nam Kan National Park."