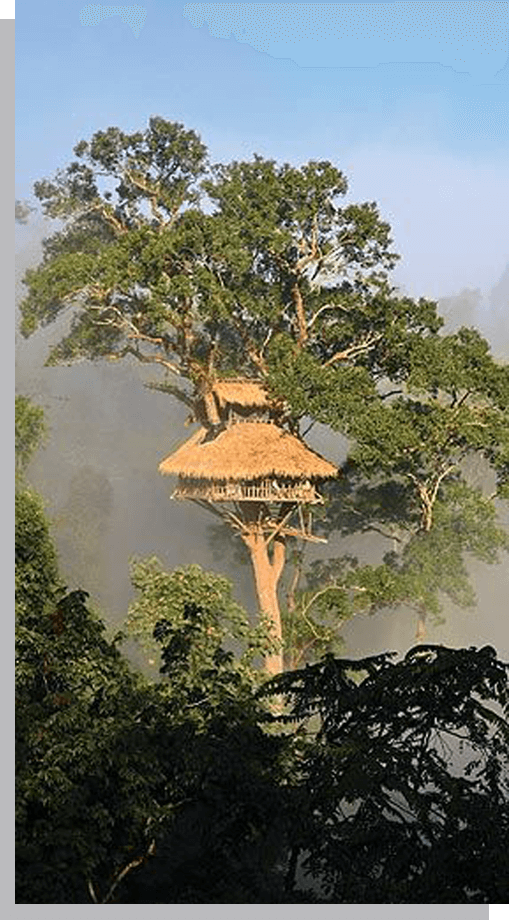 The Classic Gibbon Experience (3d-2n) is one of the best option to spot gibbons.
It is also our easiest trek, with one hour of reasonably hilly access walk. You will choose how you want to spend your time, there is no strict schedule, food will come when you get hungry, and the guides will escort you to your tree house and around.
This option usually enables gibbon encounters with little effort. Up to three groups of eight people depart on alternate days soon after 8 a.m. for three days and two nights in tree houses scattered within the Nam Kan National Park.
Note: The Classic is closed between Aug 15th to Sep 15.